Construction on Dubai Metro Route 2020's Expo Station 50% complete
'Gold-rimmed' wings of Expo Station currently being installed as Route 2020's overall construction progress hits 70%
Construction on Dubai Metro's extension to the Expo 2020 Dubai site through its Red Line, called Route 2020, is 70% complete, the emirate's Roads and Transport Authority (RTA) announced.
Route 2020 spans 15km from Nakheel Harbour and Tower Station to the World Expo's site, and comprises 11.8km of elevated and 3.2km of underground track.
Rail track work for Route 2020, as of RTA's announcement in March 2019, was 80% complete, while stations for the development are 50-60% complete.
These details were revealed by RTA's director-general and chairman of the board of executive directors, HE Mattar Al Tayer, who toured Route 2020's site with the chief executive officer of RTA's rail agency, AbdulMohsin Ibrahim Younes; and executive director of RTA's rail planning and projects development team, Abdul Redha Abu Al Hasan.
All work for Route 2020 is due to complete by May 2019, and test runs will be carried out by RTA in February 2020.
ROUTE 2020 – EXPO STATION
The Expo 2020 Dubai station being built within Route 2020 is more than 50% complete, with 90% of its metal structures installed. Work is under way to install the station's gold-rimmed winged metal canopy structure, with electromechanical activities also 30% completed.
Route 2020's Expo Station comprises a ground, mezzanine, concourse, and train platform floor each, and extends from Expo Village and Expo Mall in the west to Expo Yard towards the east.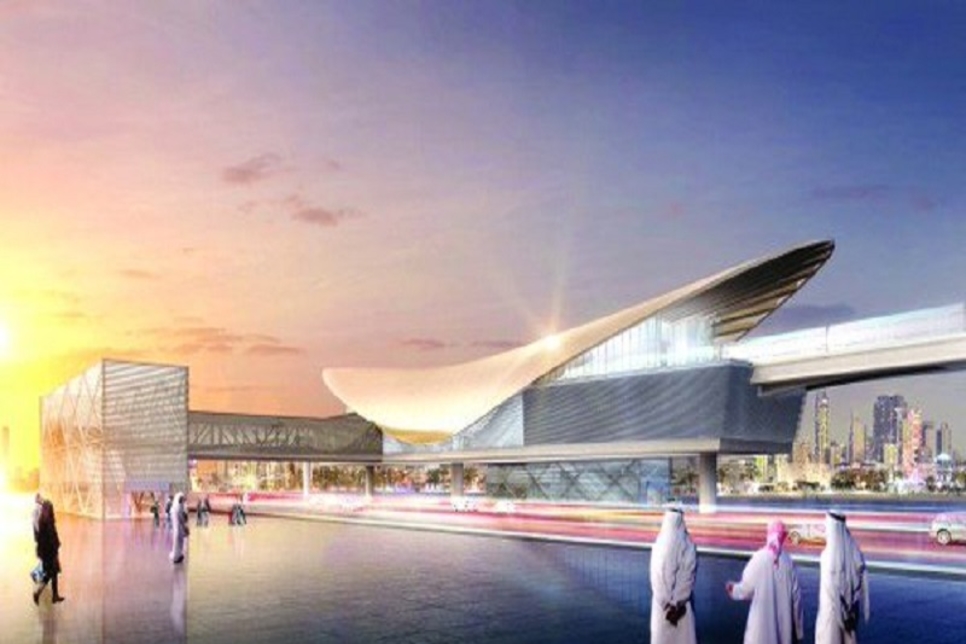 The concourse's central corridor will link pedestrian movement between both sides of the station, which is designed to handle passengers during Expo 2020 Dubai, which opens its doors on 20 October, 2020. Expo Station has a capacity of 522,000 passengers per day in both directions.
ROUTE 2020 – AL FURJAN STATION
Route 2020's Al Furjan Station is almost 57% complete, with electromechanical progress at 25%. External cladding has been installed for the station, and its roof cladding and metal structure have also been installed.
Work is now under way on architectural finishing for the station's lobby.
ROUTE 2020 – NAKHEEL HARBOUR AND TOWER STATION
Nakheel Harbour and Tower Station, a transfer stop between Dubai Metro's Red Line and Route 2020, is more than 50% complete. RTA said, according to Dubai Media Office (DMO), that the station's metal structure has been installed, and work is proceeding on its roof cladding.
Work is also under way to install the footbridge linking Nakheel Harbour and Tower Station with the parking area.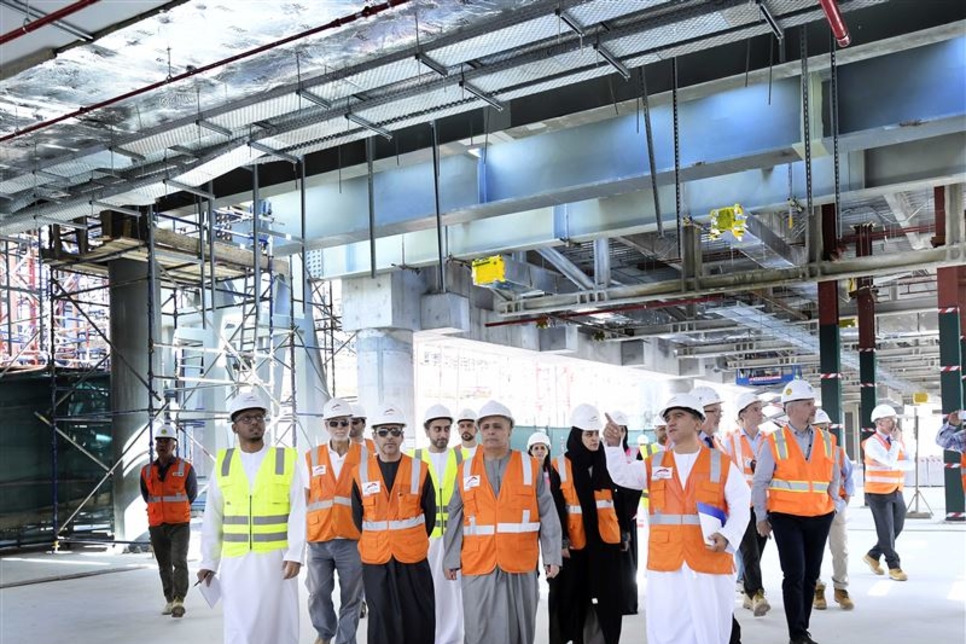 Nakheel Harbour and Tower Station features a design similar to existing Dubai Metro stations in order to "maintain the identity and appearance of stations on Sheikh Zayed Road", the highway parallel to which many of the Red Line's stations are located.
However, as the DMO report explained, Nakheel Harbour and Tower Station's interiors are planned to handle more passengers than Red Line's stations manage at present, while also "taking into consideration environmental sustainability concerns".