Saudi Arabia invites builders for $910m Vision 2030 homes project
'Benaa Housing' website to support construction companies seeking work on housing ministry's 10,000-home scheme
A website named 'Benaa Housing' has been launched to facilitate investments from construction and contracting companies in Saudi Arabia as the kingdom's Ministry of Housing plans to build 10,000 homes under the Vision 2030 programme.
Saudi Arabia's Minister of Housing, Majid Al-Hogail, and Minister of Commerce and Investment, Majid Al-Qassabi, unveiled Benaa Housing on 17 March, 2019, with the aim of attracting builders for the $910m (SAR3.5bn) home-building project.
Benaa Housing will offer digitised services related to project plots and land, technical and financial evaluation, and contract completion.
Developers and contractors will be able to use the platform to review opportunities available on housing projects across Saudi Arabia. Registrations to use the platform will be rolled out in April 2019.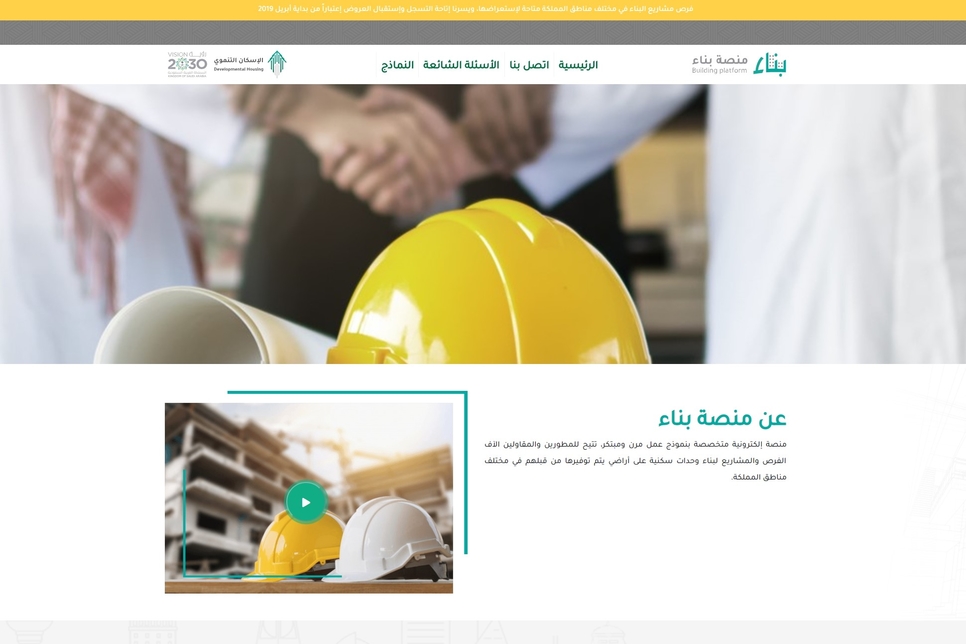 The housing minister said the website would support companies seeking to work on projects with the government authority, as well as improve services for end-users.
His counterpart at the Ministry of Commerce and Investment added that the platform would contribute to the creation of more work for small- and medium-sized construction and development companies in Saudi Arabia.
Saudi Arabia's state news agency, SPA, reported that additional information for contractors wishing to build for Saudi Arabia's Ministry of Housing through the Benaa platform can be found at https://benaa.housing.sa.