Bahrain Bay's The Park, The Wharf projects nearing completion
CEO Gagan Suri provides updates on projects – which are 'in the final stages' of development – during site tour by BTEA chief
Bahrain Bay's The Park and The Wharf projects are "in the final stages" of development and will shortly open to the public, it was revealed during a tour of the masterplanned community by Bahrain Tourism and Exhibitions Authority's (BTEA) chief executive officer, HE Sheikh Khaled bin Humood Al Khalifa.
Gagan Suri, CEO of Bahrain Bay, provided project updates to Sheikh Khaled, stating that The Park and The Wharf will feature promenades, walkways, retail outlets, restaurants, cafés, public parks, play areas, and business facilities.
Located close to Bahrain World Trade Centre in Manama, Bahrain Bay is among the largest of Bahrain's construction projects, with various developments planned, under construction, or already operational at the masterplanned community.
Commenting on the progress of The Park and The Wharf projects, Sheikh Khaled said: "Bahrain Bay is one of the most prominent projects of its kind in the Kingdom, a mixed-use luxury waterfront development that caters to multiple sectors and industries, including business, investment, real estate, tourism, and entertainment.
"Bahrain Bay is expected to play a significant role in the growth of the tourism sector, thereby contributing to the growth of the national economy and GDP, in line with the Economic Vision of 2030," he added, according to a report by state news agency, BNA.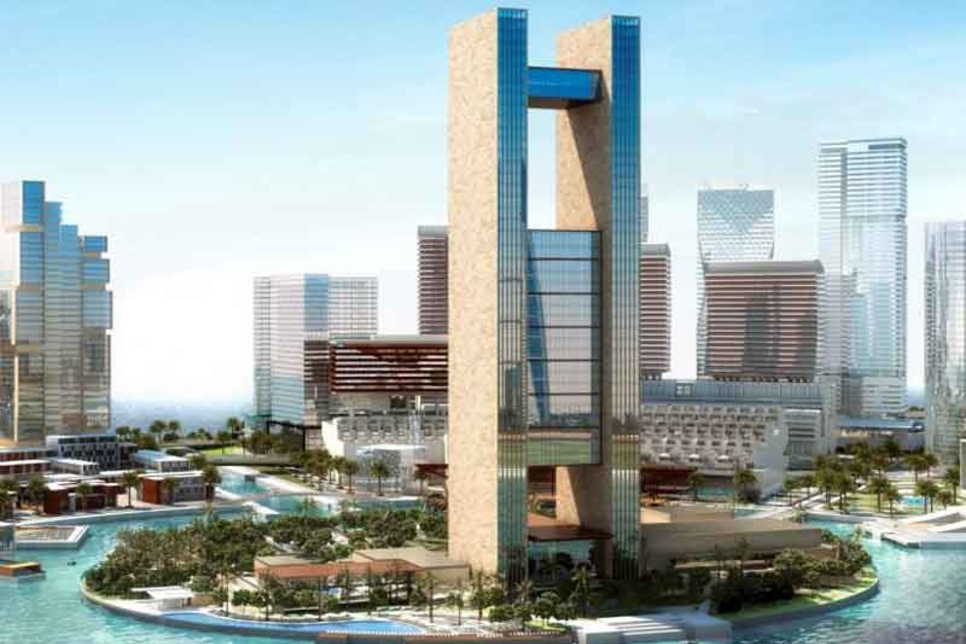 Among Bahrain Bay's operational developments is Al Baraka Banking Group's head office complex, featuring two 4B+M+G+9 towers.
In September 2015, Bin Faqeeh Real Estate Investment Co purchased three land plots within Bahrain Bay for the construction of Water Bay, a 1.5ha mixed-use development comprising three 10-storey residences with 600 apartments.
The megaproject is also home to the Four Seasons Bahrain Bay hotel, which was formally launched in March 2015. Skidmore, Owings and Merill – the company behind Dubai's Burj Khalifa and the newly launched Burj Jumeira – designed the 201m project, with Besix involved as contractor through its Six Construct team.