Khor Fakkan heritage sites restored under Sharjah Ruler's directives
Al Adwani Tower, Khor Fakkan Fort among projects that were restored using old maps, photos, and residents' testiomonials
Rebuilt and restored historical landmarks in Khor Fakkan, Sharjah, will be inaugurated this month after a government project to revitalise the UAE emirate's traditional architecture.
Al Adwani Tower, built in the 15th century and destroyed in 1985 due to urban expansion, has been reconstructed as part of the project. It is located in the same place it was built in centuries ago.
Khor Fakkan Fort, built in the 1940s out of stone and demolished in the 1980s, has also been reconstructed. 
The project comes after HH Dr Sheikh Sultan bin Muhammad Al Qasimi, Supreme Council Member, and Ruler of Sharjah, ordered the revitalisation of historical landmarks in the UAE emirate.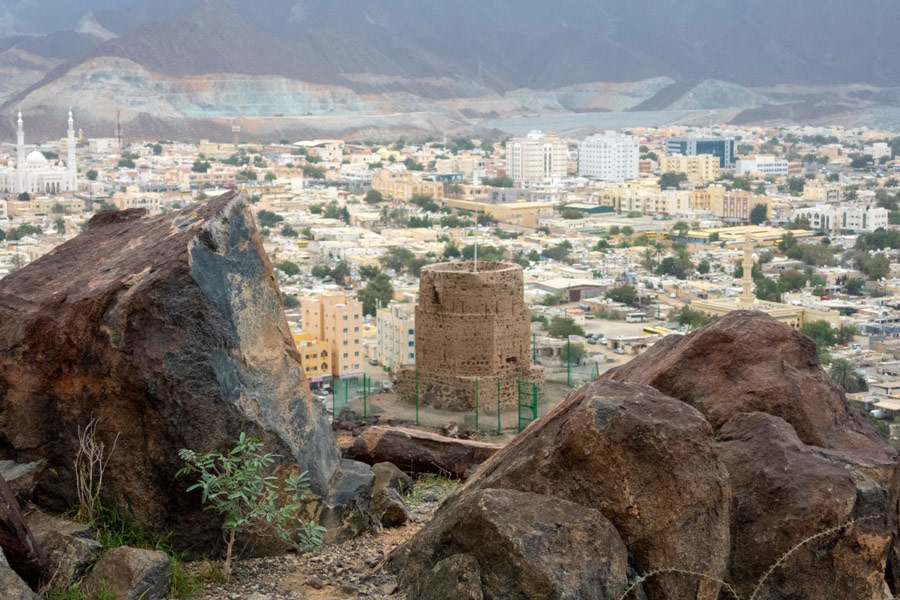 As many of the buildings had been taken down or were neglected, Sharjah Planning and Survey Department had to review old documents, maps, and photographs to restore them.
An old souq, the traditional village of Shis, and several towers and mountain houses in Wadi Shie were also restored as part of the project.
HH Dr Sheikh Sultan bin Muhammad Al Qasimi is said to have scanned old documents holding information about important historical landmarks in Khor Fakkan to direct the mission.
Testimonials from elderly residents familiar with the landmarks were also used to help rebuilt and restore some of the sites, state news agency, Wam, reported.
Additionally, the team paved a road leading to Al Rabi Tower and opened a café at Al Rabi Peak, overlooking Khor Fakkan, in a bid to entice tourists to the area.