Expo 2020 Dubai's 130m Al Wasl Plaza set for Christie's visuals shows
Adrian Smith + Gordon Gill-designed dome to be focus of American firm known for Hollywood productions
In a bid to improve the visual experience at Expo 2020 Dubai, American projectors manufacturer Christie, which has previously worked on Hollywood productions, will use laser projection technology to create displays on the Adrian Smith + Gordon Gill Architecture-designed Al Wasl Plaza's 130m-wide dome.
Christie has been appointed as the official displays and projection partner for the next World Expo, which will open its doors on 20 October, 2020.
The American company will use more than 250 of its D4K40-RGB projectors to showcase realistic scenes on the steel trellis dome of Al Wasl Plaza, already popular in architecture circles for its design.
Designed to resemble the Expo 2020 logo, the dome's construction is being managed by Cimolai Rimond Middle East.
Speaking on joining the development, executive director for global sales and business development at Christie, Bryan Boehme said: "We are proud and excited to be an Expo 2020 Dubai official partner and look forward to creating memories with our unparalleled visual displays."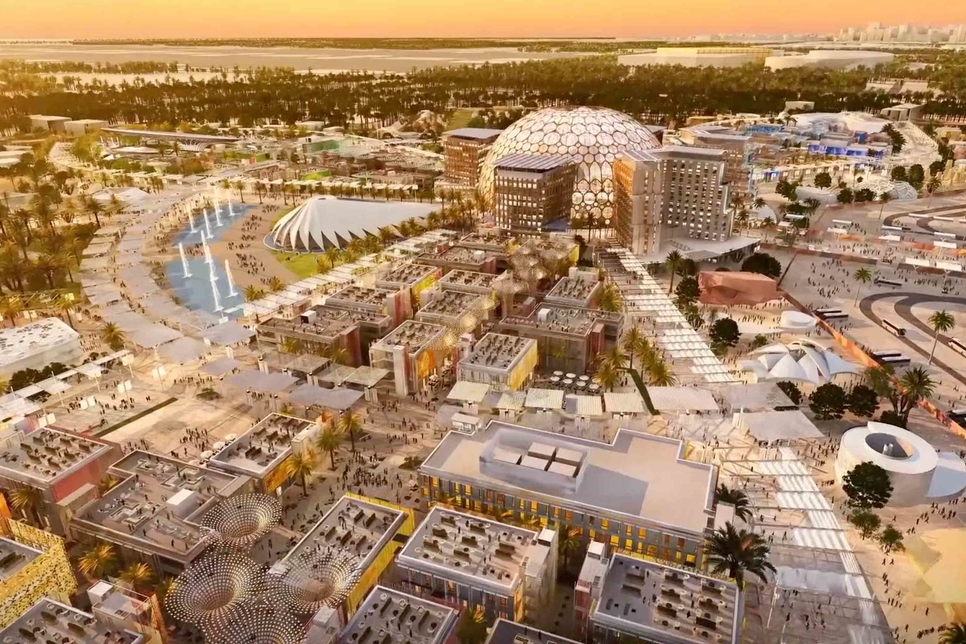 As part of the partnership, Christie will supply and manage all display screens across the World Expo site during its 173-days, UAE state news agency, Wam, reported.
Commenting on the life-like visual experience to be created for Expo 2020 Dubai's expected 25 million visitors, chief development and delivery officer of Expo 2020 Dubai, Ahmed Al Khatib, said: "We aim to create an unrivalled experience at Expo 2020 and spectacular visuals on the giant Al Wasl Plaza dome will be an iconic part of this."