What ProTenders data says about the GCC's hotel pipeline in 2019
EXCLUSIVE: UAE, Saudi Arabia drive $270bn GCC hospitality market as Expo 2020, Instagram travellers power expansion
While hoteliers faced some business challenges during 2018, work is steadily progressing on hotel construction projects across the GCC this year, with the regional tally of hospitality schemes valued at $269.2bn in 2019 as the UAE and Saudi Arabia drive project expansion in light of the upcoming World Expo; the changing dynamics of Makkah's hospitality market; and the increasingly changing demands of what some experts have called 'Instagram travellers'.
Despite market concerns about a decline in revenue per available room following the completion of Expo 2020 Dubai, the UAE continues to lead the GCC in terms of hotel construction, accounting for 45% of the region's total under-construction hospitality projects.
According to data shared with Hotel Design & Build, a sister title of Construction Week, by construction intelligence platform ProTenders, the UAE had 652 hospitality projects worth $107.8bn under way as of April 2019.
This figure included schemes in the planning, design, tender, and construction phases, as well as those on hold. Of the total amount, projects worth $27.2bn are at the planning, design, and tender stage, while $41.6bn are under construction.
Recent social reforms and the easing of the Saudi Arabia's visa restrictions to attract international tourists have led to a focus on recreation projects and large-scale expansion and renovation programmes.
Given the UAE's position on the global tourism map, it is unsurprising that the country leads the GCC in the hotel construction sector.
According to Lodging Econometrics's 2018 Global Construction Project Trend Report, released earlier this year, Dubai alone had a hotel construction pipeline of 168 projects (49,950 keys) last year.
The city ranked second behind New York City in the Lodging Econometrics's list of global cities with the largest hotel pipelines.
Market-watchers have previously questioned the economic sustainability of the UAE's hotel projects once Expo 2020 Dubai has concluded, but co-founder and chief executive officer of ProTenders, Karim Helal, appears more pragmatic about the future.
Speaking to Hotel Design & Build, Helal says: "Hospitality projects across the luxury, mid-scale, and economy sectors will continue to grow post-Expo 2020, capitalising on the demand that will arise from the country's new world-class guest experience set during the expo.
"In addition, the pipeline of attractions and cultural activities, retail outlets, food and beverage options, and the recently simplified visa processes for key tourist markets are some factors that will contribute to increased footfall to the UAE well beyond 2020 and drive room demand."
The UAE's popularity as a tourism destination also contributes to the value of its hospitality offering. For instance, between January and September 2018, Dubai's average daily rate (ADR) and occupancy figures were respectively pegged at $165 and 74%.
In contrast, during the same period, Abu Dhabi's ADR was recorded at $103 with 70% occupancy, according to STR figures cited by Deloitte in its Middle East Real Estate Predictions: Dubai | 2019 report.
STR's data on Saudi Arabia – the GCC's second-busiest hospitality market according to ProTenders' April 2019 research – further exemplifies the strength of Dubai's hospitality market.
During the first nine months of 2018, Riyadh's ADR of $171 was marginally higher than corresponding figures for Dubai. 
However, the Saudi Arabian capital posted an occupancy rate of only 53% during the same period – far lower than Dubai's 74%.
On the other hand, Jeddah fared somewhat better between January and September 2018, when its ADR was valued at $299, but its occupancy rate of 63% still came far behind Abu Dhabi's and Dubai's figures for the period.
However, optimism has not waned in the kingdom, where hotel projects worth $25.8bn are currently under construction, according to ProTenders. 
Another $8.3bn-worth of hotel projects are at the planning stage, whilst developments valued at $13.3bn are in design or being tendered; and, while Saudi's long-term economic diversification mandate remains the bedrock of its hotel sector's expansion plans, the country's hotel owners and operators are also likely to benefit from the various projects that Saudi Arabia is backing to attract more travellers, including young tourists that by some hoteliers are simply classified as the 'Instagram travellers' for their social media-savviness.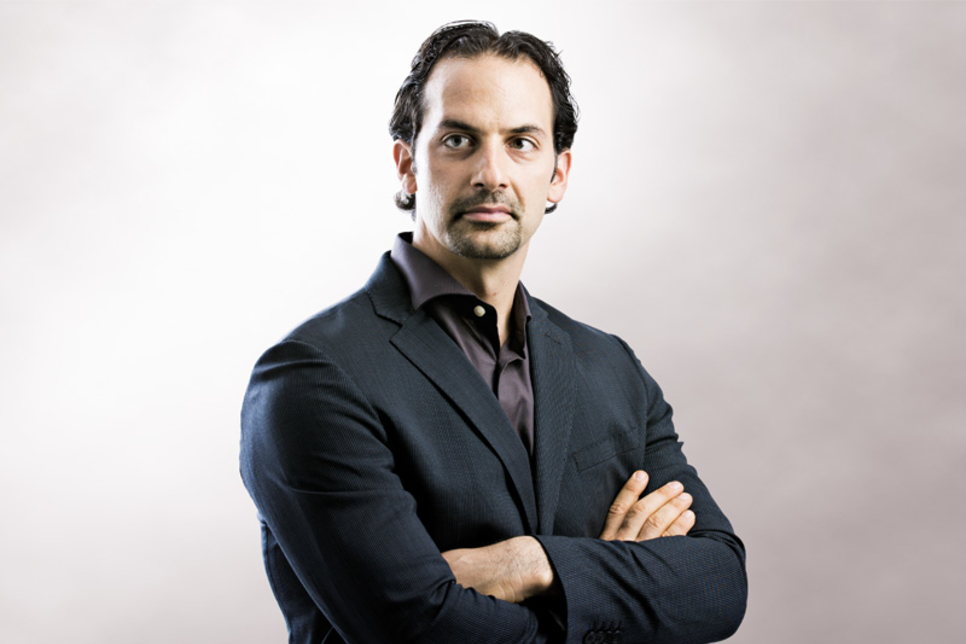 "Vision 2030 continues to be a huge driver for construction with the travel and tourism sector and is expected to contribute $70.9bn to the country's GDP this year," Helal says, commenting on the growth prospects of Saudi Arabia's hospitality market.
"Recent social reforms and the easing of the country's visa restrictions to attract international tourists have led to a focus on recreation projects and large-scale expansion and renovation programmes.
"The 2018 Formula E events, live concerts with international artists, and other entertainment will result in a momentous change for Saudi Arabia. As a result, the hospitality sector is capitalising on the opportunity to reshape and support the tourism sector."
The wave of socio-economic development in Saudi Arabia is being supported by the kingdom's launch of 'gigaprojects' as well.
These massive urban schemes are backed by Saudi Arabia's sovereign wealth vehicle, Public Investment Fund, and include mega-developments such as the $500bn (SAR1.9tn) Neom 'super city'; The Red Sea Project, which spans 34,000km2; the 334km2 Qiddiya entertainment city; and the 3,800km2 Amaala, an 'uber-luxury' wellness tourism destination.
While the outlook appears positive for Saudi Arabia, Helal says that the kingdom continues to contend with challenges typical of construction projects, and with $51.1bn of hospitality schemes on hold, this is an issue the country will no doubt look to resolve in the months ahead.
"We're seeing the most common factors for projects in Saudi Arabia being on hold are [related to] issues around cash flow, changes in the design and scope, delay in the decision-making process, payment to subcontractors, delay in material supply and obtaining necessary approval at various stages."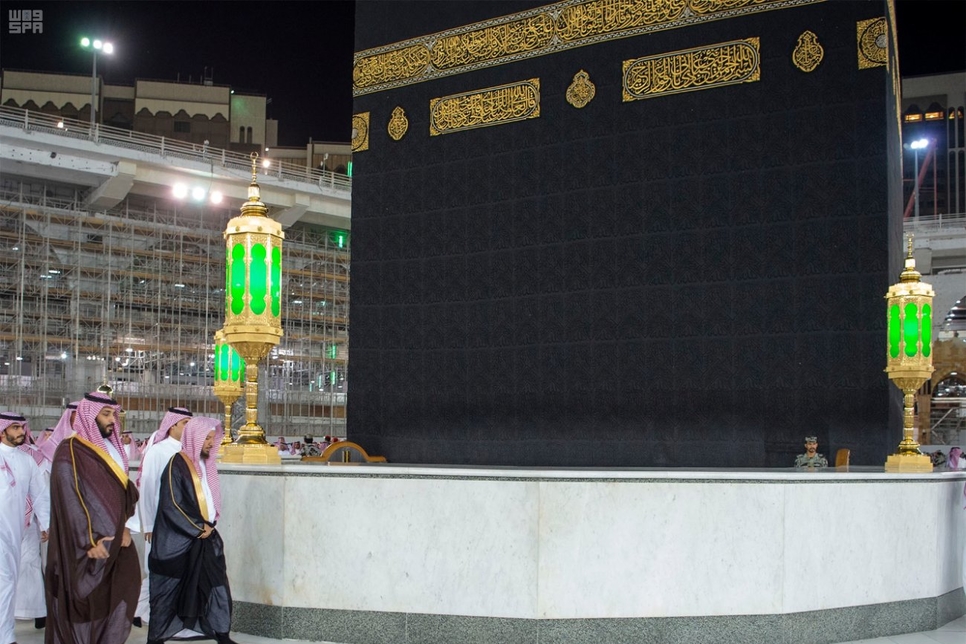 However, he adds that projects such as Neom will "spark a travel boom" in Saudi Arabia, promoting both international and domestic tourism in the country.
Moreover, as the last 12 months have shown, the launch of these gigaprojects not only diversifies Saudi Arabia's socio-cultural offering – it also allows the country to seek hospitality revenue from places other than the densely populated hubs of Riyadh, Jeddah, and Makkah.
The latter is a particularly critical market for Saudi Arabia's hospitality project owners and, as Helal explains, Makkah's evolution may well drive a change in Saudi Arabia's overall hospitality landscape. For instance, one of Makkah's projects, is Makkah Grand Mosque – Third Expansion, through which the complex's total capacity is being raised to 2.2 million worshippers, according to ProTenders' listings.
Understandably, Makkah Grand Mosque's expansion is one of Saudi Arabia's most important developments at present, and in February 2019, HRH Prince Mohammed Bin Salman bin Abdulaziz, Saudi Arabia's Crown Prince, Minister of Defence, and Vice President of the Council of Ministers personally visited the site for project updates. 
"Since the demolition of a number of properties for the expansion of the Makkah Grand Mosque, there has been a distinct shortage of rooms, resulting in existing hotels reportedly increasing their prices by over 50%," he explains.
"Research also suggests that overall visitor demographics to the country is slowly shifting as more local and international youth are beginning to travel to places like Makkah for pilgrimage.
"Traditionally inclined towards luxury offerings, recent trends reports show tourists visiting Makkah are also expecting more diversified choices and mid-scale accommodation."
The Omani, Kuwait, and Bahraini hospitality sectors may seem subdued in comparison to those of the UAE's and Saudi's, but each country has specific plans in place to boost tourism. The Oman Tourism Strategy (2016–2040) was developed by the sultanate's Ministry of Tourism to diversify the local economy and further create jobs for young Omanis. 
The programme aims to attract more than 11 million tourists in a year to the country by 2040, of which five million are to be international visitors. Additionally, the plan also envisages increasing the tourism sector's contribution to Oman's GDP to 6% by 2040, data by the United Nations shows.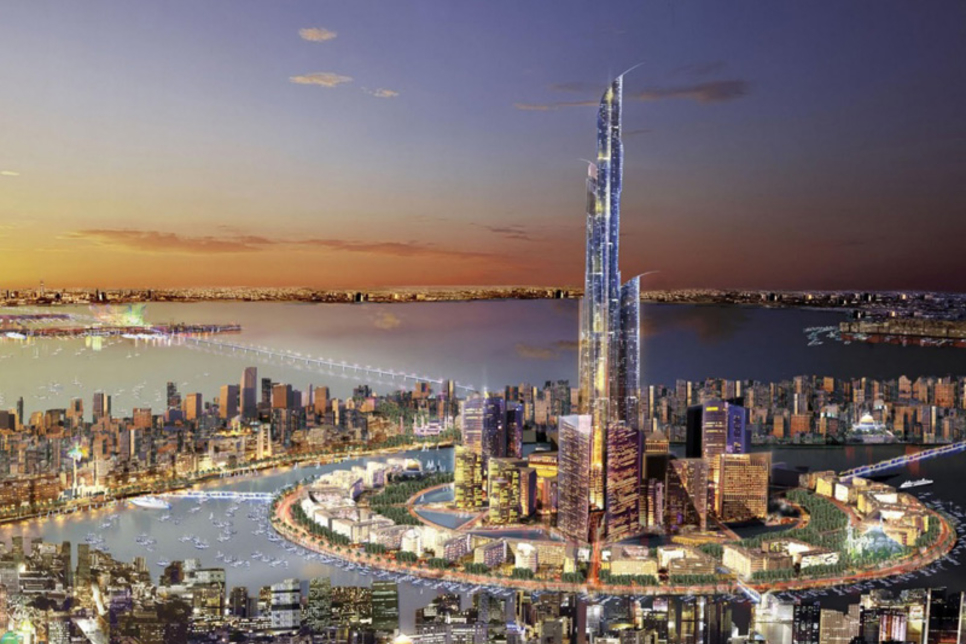 Meanwhile, as of December 2017, the government of Bahrain's investments in active tourism projects was valued at $13bn (BHD4.9bn), with this kitty including developments such as Bahrain International Airport's $1.1bn (BHD414.8m) modernisation programme, which will increase passenger capacity from nine to 14 million per year by 2020 after its launch in Q3 2019. 
The prospects are also positive for Kuwait, Helal explains, pointing to the country's New Kuwait 2035 Vision programme, a seven-pillar programme that aims to secure the Arab country's future through economic sustainability, and how it might benefit hoteliers in the country that has "traditionally seen more business travellers than tourists". 
"While it's true that the current hospitality project landscape in Kuwait is lower compared to its GCC counterparts, the country is committed to promoting leisure tourism over the next seven years to increase visitor numbers to 440,000 by 2024," he explains. 
"With the development of Kuwait's islands and the new Silk City that are part of the New Kuwait Vision 2035 plan to promote cultural activities and make Kuwait an international attraction, we expect more hospitality projects will be announced thus attracting investors, business partners and leisure
operators."