Civil engineering for Oman's $1.3bn A'Sharqiyah Expressway complete
Oman's transport minister says the 365km project's tunnels are 80% ready, with overall road completion due in Q4 2019
Construction work for the tunnels being built as part of Oman's A'Sharqiyah Expressway – which ProTenders data shows is worth $1.3bn (OMR500.5m) road project is 80% complete, the sultanate's Minister of Transport and Communications, Dr Ahmad bin Mohammed al-Futaisi, said during a tour of the project in Sumail wilayat's Wadi Al Ouq area, adding that the road is due to complete in Q4 2019.
Al-Futaisi said the project's bridges required new technology and were engineered using techniques that other bridges in Oman have yet to roll out.
Civil engineering work for A'Sharqiyah Expressway – which, according to ProTenders, spans 365km and includes two work sections – is also complete, the minister said.
Electromechanical work is next on the agenda for the project, as are firefighting-related activities, the latter of which was described by the minister as "an important part of the [road's] safety", Oman's state news agency, ONA, reported.
A'Sharqiyah Expressway will be linked to Muscat Expressway through the first part of Al Rusayl-Bidbid road, spanning 26km.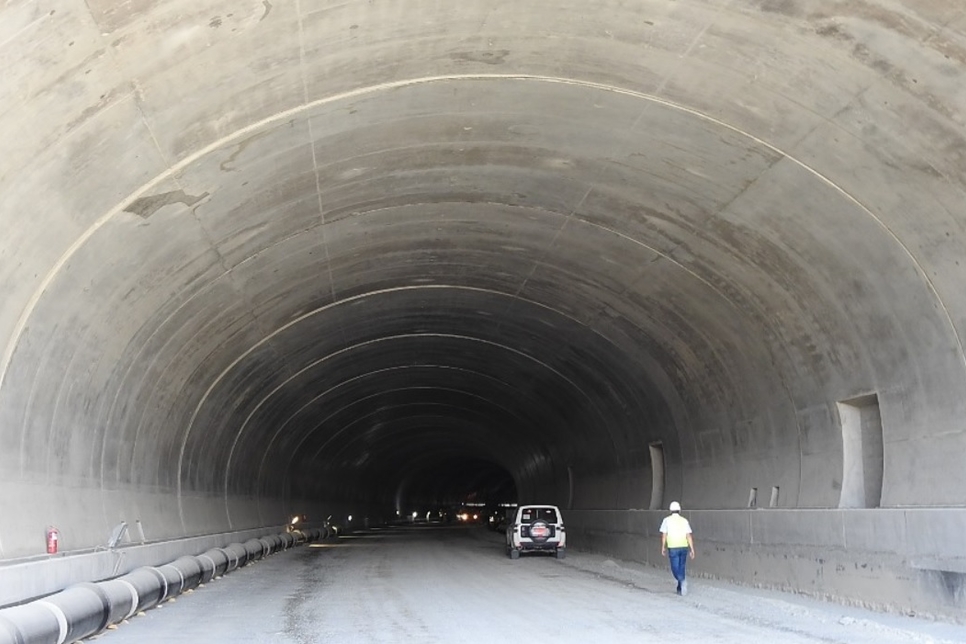 Undersecretary of Oman's transport minister, Eng Salim bin Mohammed al-Nuaimi, said a contractor had been picked for the project, in coordination with Oman's Tender Board.
Al-Nuaimi added that the Al Rusayl-Bidbid project would help cut traffic on the Bidbid-Nizwa road.
Section 1 – Part 1A of A'Sharqiyah Expressway, according to ProTenders, spans 157km, and is valued at $260m (OMR100.1m).
ProTenders listings – which can be accessed here – show Dar Al Handasah, Driver Trett Group, Hill International, and Astaldi as being among this section's construction team.
Cowi & Partners and Hill International are listed as stakeholders by ProTenders for Section 2 of Oman's A'Sharqiyah Expressway.