Musanada's $64m Al Shamkha works in Abu Dhabi 50% complete
Government entity says 220ha project, which it is implementing with Abu Dhabi Municipality, will be handed over by Nov 2020
Abu Dhabi General Services Co (Musanada) has revealed that construction works on its $64.5m (AED237m) internal road and infrastructure project in Al Shamkha – which it is implementing with Abu Dhabi City Municipality – are 50% complete.
Under construction over an area spanning 220ha, the project – located south of the Al Falah area and close to the Abu Dhabi-Al Ain (Sweihan-Al Hayer) E20 highway – is due for handover by November 2020.
With a 35-month construction programme, project works under implementation include the development of internal roads and infra to serve 739 plots of land.
Of these 739 plots, 657 are allocated for residential use; seven for commercial structures; and 17 for government buildings. In addition, 58 plots have been set aside for utilities, community, and recreation projects.
Infrastructure scope for the project covers utilities such as electricity, water, sanitation, street lighting, storm water, and telecommunications, UAE state news agency, Wam, reported.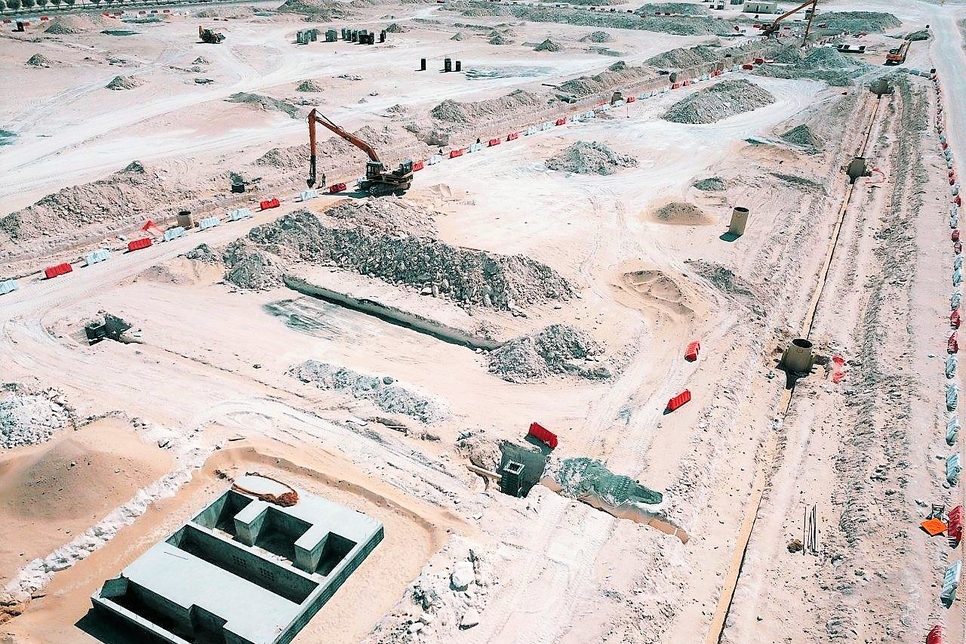 Musanada – led by chief executive officer, Eng Suwaidan Rashed Al Dhaheri – was formed in December 2007 by Law (27) of 2007 as a public joint stock company.
The public-sector entity is tasked with the provision of support for government entities on projects related to construction, facilities management, contract management, catering, and logistics, among others.
Commercial participation with the organisation can be facilitated through the Musanada eProcurement Portal, which offers a transparent platform to manage tender opportunities and reduce the time and resources required by both the buyer and its suppliers.
Musanada is currently seeking requests for proposal (RFPs) for various projects, including one for the construction of a police station at Dalma Island, which closes on 12 May, 2019; and another one to provide design consultancy services for a mid-island parkway, which closes on 30 May, 2019.
See Musanada's current tendering opportunities here.
EDITOR'S RECOMMENDATIONS