UK PM May commits $260m to replace Grenfell-type cladding
Prime Minister confirms UK will be "fully funding" projects to replace ACM cladding across 170 private blocks in England
The UK Government will spend $259.7m bill to replace cladding across 170 private tower blocks across England, it has been announced two years after the Grenfell Tower in southwest London that caught fire in June 2017, which was said to have been wrapped in a type of cladding that caused it to rapidly spread across the 24-storey North Kensington structure.
In a statement from the UK Ministry of Housing, Communities, and Local Government, UK Prime Minister Theresa May, said "too many building owners are continuing to pass on the costs of removal and replacement to leaseholders".
She added: "Today I can confirm we will now be fully funding the replacement of cladding on high-rise private residential buildings so residents can feel confident they are secure in their homes."
READ: Lessons from London's 2017 Grenfell Tower fire
According to reports by BBC, James Brokenshire, UK Housing Seceratary, said he had "changed his mind on demanding freeholders pay up for safety work".
Brokenshire had previously said that any bills to replace unsafe aluminium composite material (ACM) cladding – cited as the primary cause of the fire's spread at the London tower block – should not be footed by the UK taxpayer.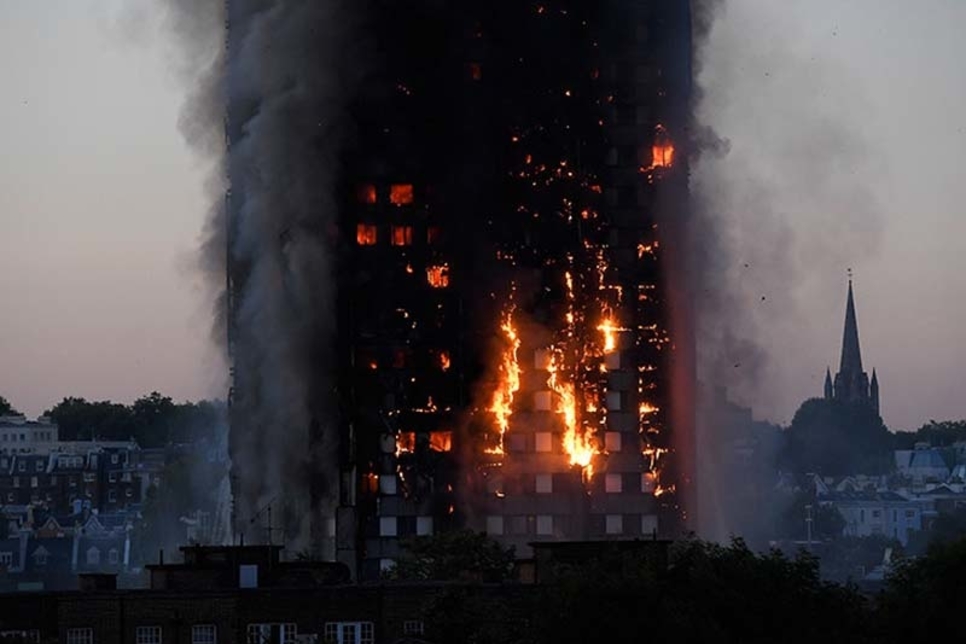 The Grenfell blaze, which began in the early hours of 14 June, 2017, rapidly engulfed the full height of the London tower, and continued to burn more than six hours later, with smoke visible across the capital.
Brokenshire added: "While some building owners have been swift to act, and I thank them for doing the right thing, I am now calling time on the delay tactics of others.
"If these reckless building owners won't act, the government will," he added.
The UK government has already funded cladding replacement projects in social housing developments.
Private developers and freeholders have been too slow, according to the government, to act with leaseholders that face significant, and often even unaffordable costs, resulting in delays.
Building owners will have three months to access the new fund, and the UK Government said it would "look carefully at those who fail to remediate and consider what further action can be taken".