HH Dr Sheikh Sultan opens Sharjah Mosque on first Friday of Ramadan
Construction on the 18.6-hectare mosque – which is Sharjah's largest – started in 2014, and cost $81.7-million
Construction work on Sharjah's largest mosque – named Sharjah Mosque – has been completed, with the mosque inaugurated by HH Dr Sheikh Sultan bin Mohammad Al Qasimi, Supreme Council Member and Ruler of Sharjah, on 10 May, the first Friday of the Holy Month of Ramadan.
The opening of the mosque, located at the intersection of Malihah and Emirates Roads, comes just days after 30 mosques were opened in Sharjah ahead of and on the first day of Ramadan, which commenced on 6 May in the UAE.
HH Sheikh Sultan bin Mohammed bin Sultan Al Qasimi, Crown Prince and Deputy Ruler of Sharjah was present at the inauguration ceremony.
The Ruler of Sharjah performed Isha and Tarawih prayers at the mosque, along with a large number of sheikhs, senior officials, and worshippers from the different parts of the country, UAE state news agency, Wam, reported.
Located in the Al Tayy suburb of Sharjah, construction work on the mosque began in 2014 under HH Sheikh Sultan's directives.
Spanning an area of 18.6ha, the mosque can accommodate 25,000 worshippers.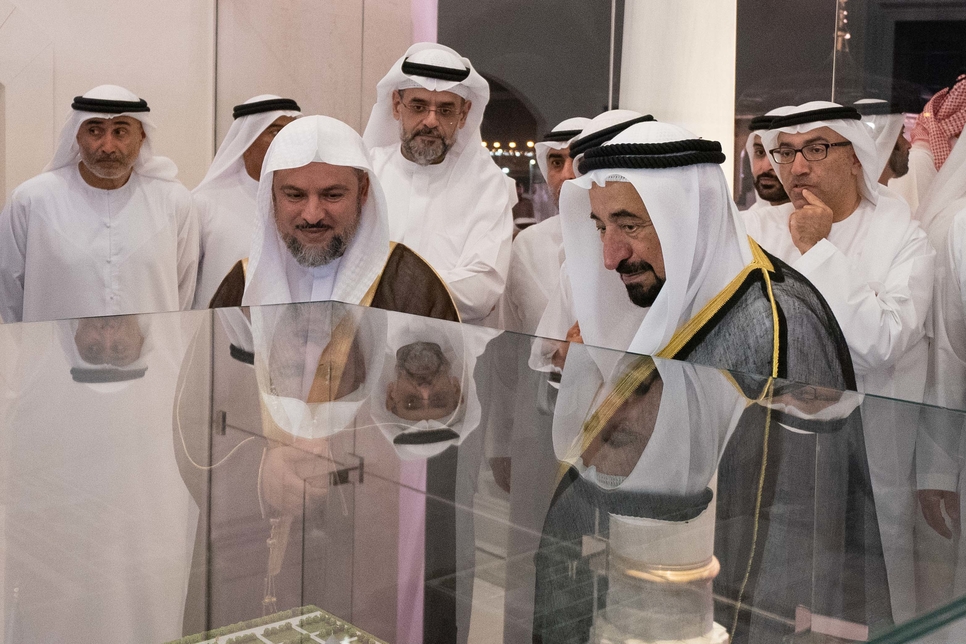 The construction of the mosque took place under the continuous supervision of the Ruler of Sharjah. Inspired by Islamic architecture, the building will serve worshippers and visitors from across the areas of Tayy, Seouh, Badea, Hawshi, and Juwaiza.
The mosque was designed by ATI Consultants, Architects, and Engineers, alongside Hassa Architecture.
According to a report by Sharjah 24, the mosque was built at a cost of $81.7m (AED300m). The building comprises separate spaces and paths for non-Muslims, in addition to a museum, a gift shop, a cafeteria, open yards, fountains, and waterfalls.
The parking and bus lot of the mosque can accommodate 2,260 cars and buses, and 300 parking spaces are available inside the mosque building, with 1400 external spaces offered as well.
Sixty parking spaces are available for buses, and another 500 spots are available outside the mosque fence, in addition to 16 large sunshades in the outer areas.