Abu Dhabi's waterfront leisure project Al Qana to open in Q4 2020
Abu Dhabi's largest stand-alone cinema and the Middle East's largest aquarium are planned for the 2.4km Al Qana
Abu Dhabi's upcoming 2.4km leisure and dining waterfront project Al Qana is scheduled to complete by Q4 2020, with developer Al Barakah international Investment revealing during a site tour that more than 52% of its leasable spaces had been signed.
Commenting on the project, general manager of Al Qana, Stuart Gissing, said: "We are making strong progress to delivering the Al Qana project by the end of next year."
According to a company statement, over the past month, more than 50 food chains and outlets have been confirmed for the development.
Al Barakah international Investment is constructing the waterfront project in partnership with Abu Dhabi Municipality.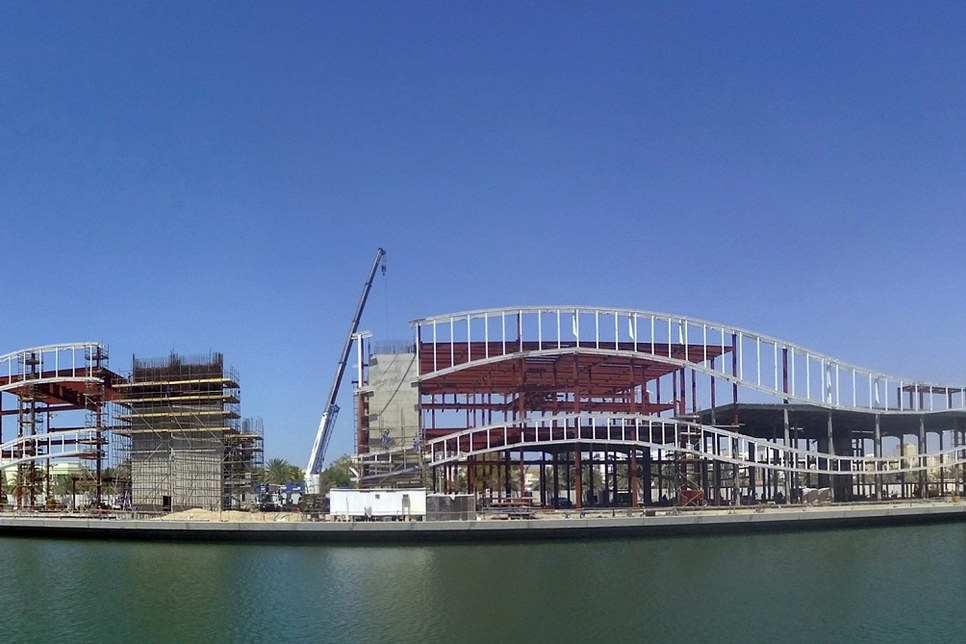 Upon completion, the development will feature local and international dining outlets, an outdoor skatepark, a fitness and wellness hub, a virtual reality zone, and a marina
Abu Dhabi's largest stand-alone cinema and the Middle East's largest aquarium are also planned for Al Qana.
Commenting on the project, chief executive officer of Al Barakah International Investment, Fouad Mashal, said: "Al Qana plans to attract more than 150 must-see concepts across 11 blocks with a total gross leasable area (GLA) of approximately 6ha."