Hail mosques join Saudi Crown Prince's $13m revamp scheme
Jarad Mosque, Masjid Qaffar, and Masjid al-Jal'ud to be refurbished under Crown Prince's mosque redevelopment plan
Three mosques in Saudi Arabia's north-western Hail region have joined Phase 1 of nationwide mosque redevelopment scheme overseen by HRH Mohammed bin Salman bin Abdulaziz al Saud, the Saudi Arabian Crown Prince, Deputy Prime Minister, and Minister of Defense.
Supervised by the Saudi Commission for Tourism and National Heritage (SCTNH), in partnership with Saudi Arabia's Ministry of Islamic Affairs, Phase 1 of the 'Mohammed Bin Salman Project for Developing Historical Mosques' is valued at more than $13.3m (SAR50m).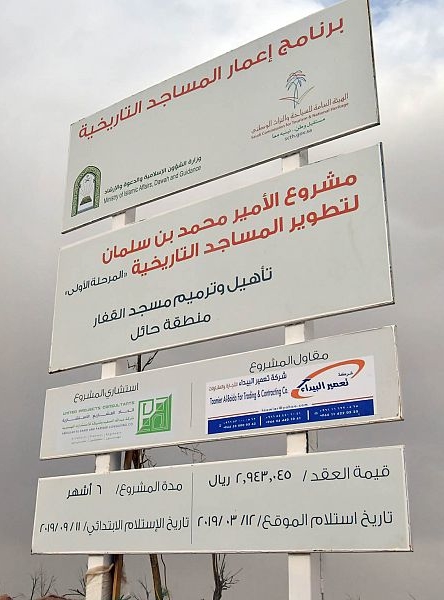 According to an Arabic language statement on Saudi Press Agency (SPA), Jarad Mosque in Hail's Mughayda district; Masjid Qaffar in the village of Qafar; and Masjid al-Jal'ud in the Governorate of Samira will cost $1.7m (SAR6.2m) to be redeveloped within Phase 1.
Eng Ahmed bin Rajaa Al-Jafawi Al-Shammari, head of SCTNH's department of urban heritage, said drawings and technical specifications to redevelop the mosques were complete.
The announcement comes a week after the Saudi Crown Prince donated $50m (SAR187.5m) for the restoration of ancient buildings in Jeddah.