Saudi's Spark energy hub awards 23km road construction contract
The four-lane road will intersect with Spark's rail bridge and connect its dry port with the Dhahran-Abqaiaq highway
Saudi Arabia's King Salman Energy Park (Spark) – a Saudi Aramco and Modon megaproject that was launched by Saudi Arabia's Crown Prince HRH Mohammed Bin Salman on 10 December, 2018 – has awarded a "major contract" for the construction of a road.
In a tweet, Spark said the contract covers the construction of a road connecting the energy city and its dry port with the Dhahran-Abqaiq highway.
The 23km road includes two lanes in each direction, and will also intersect with the project's rail bridge.
"The road will support Spark tenants' logistics and improve their competitiveness," the tweet added.
Located between Dammam and Al-Ahsa in Saudi Arabia's Eastern Province, Spark is a three-phase 50km2 hub for energy, industrialisation, and technology that will report Phase 1 construction completed in 2021. Phase 1 spans 12km2, with investments totalling $1.6bn (SAR6bn).
#KSA_SPARK awarded a major contract to construct a new road connecting the city and its dry port with the Dhahran-Abqaiq highway. The road will support SPARK tenants logistics and improve their competitiveness pic.twitter.com/dpvQAddlCH

— Spark (@ksa_spark) May 27, 2019
In a tweet sent during the project's December 2018 launch, Spark said that its first 10 investors and tenants included Baker Hughes, a GE Company, Borets, Valvo Spain, Schlumberger, Al Rushaid Group, Halliburton, Emerson, University of North Dakota Aerospace, Oilfields Supply Centre Ltd, and NESR.
Construction work on Spark started in September 2017, as per a Saudi Aramco statement on 6 December, 2018, and engineering designs for the scheme were more than halfway complete at the time of the project's launch by the Crown Prince.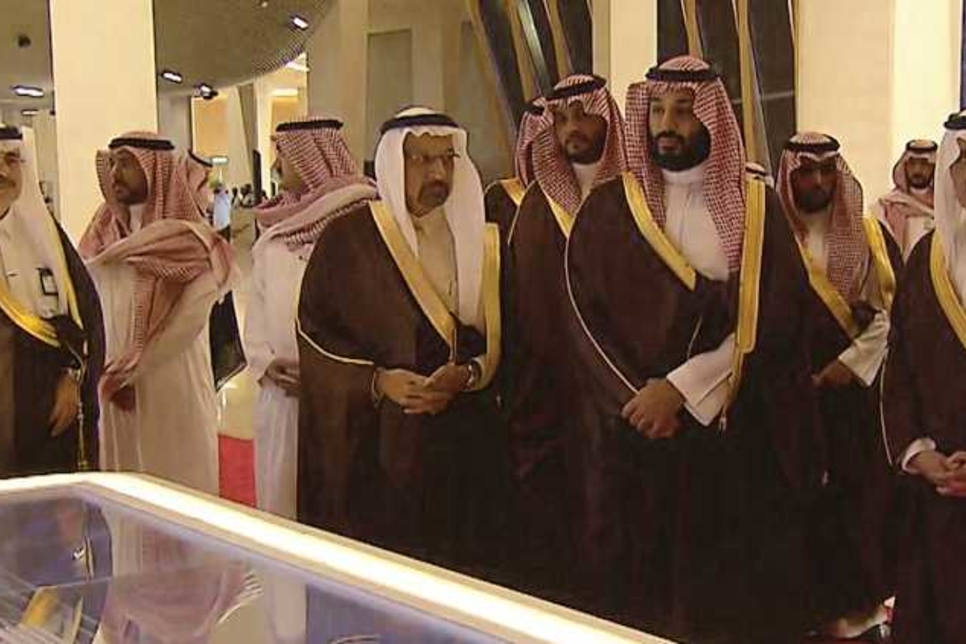 According to an Arabic-language report by Saudi Arabia's state news agency, SPA, the city features five major regions. 
Phase 1 will comprise general manufacturing, industrial facilities, a dry port area, a Saudi Aramco well-drilling and maintenance area, and a specialised training zone for 10 centres focused on enhancing Saudi citizens' skills.
The project also includes residential, commercial, and recreational areas. At maturity, the dry port will have a capacity of eight million metric tons of cargo, with high levels of automation. 
The completion of Phase 1 will see Spark attracting more than 120 investments, according to a separate, English-language report by SPA.