World's first 360° infinity swimming pool planned for London tower
UK's Compass Pools designs Infinity London pool that will feature a submarine-style door for entry from the floor
UK-headquartered designer Compass Pools said it was developing the world's first 360° infinity swimming pool, situated at a height of 220m, for the 55-floor Infinity London tower.
In a statement, the company said the pool would not be made of traditional materials such as glass, and would employ cast acrylic to ensure that light transmits through water at a reduced wavelength, offering a clearer view of the pool.
The pool will also include a rotating spiral staircase that will be built on a submarine-style door, allowing swimmers access to the pool from its floor.
The transparent pool floor will offer visitors a view of the swimmers and the sky.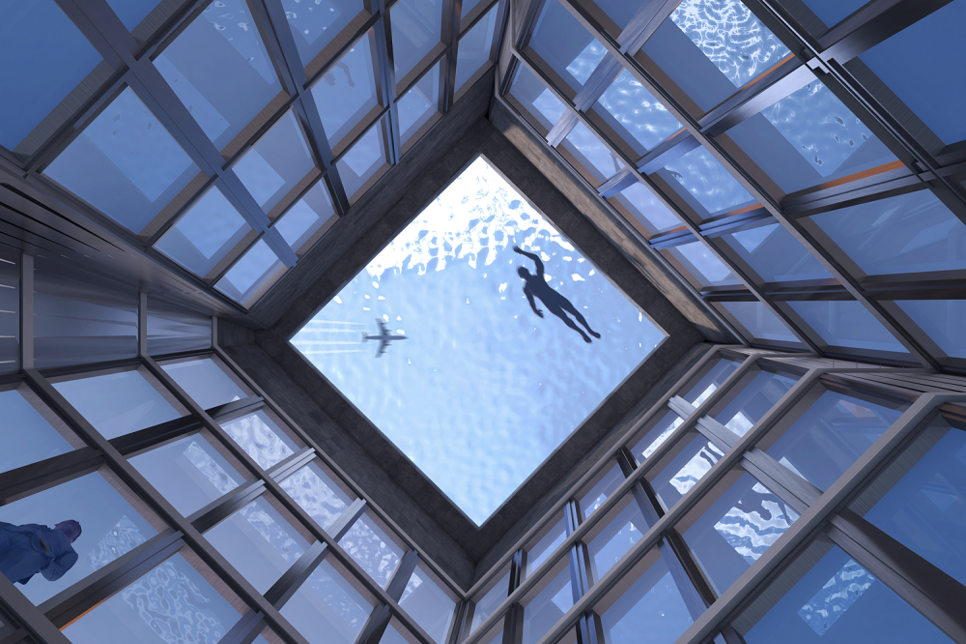 Technical director and swimming pool designer at Compass Pool, Alex Kemsley, said: "Architects often come to us to design rooftop infinity pools, but rarely do we get a say in the building design, because the pool is usually an afterthought.
"When we designed the pool, we wanted an uninterrupted view, both above and below the water."
According to Kemsley, the company started designing the pool before the rest of the building. 
Construction on the Infinity London tower will begin in 2020, with the project also set to feature a five-star hotel on its top floors.