See what's inside Expo 2020 Dubai's coral reef-led Filipino pavilion
From food to film, this is what the next World Expo's 3,160m2, eight-area Philippines pavilion will feature
Design details have been revealed of Expo 2020 Dubai's Philippines pavilion, a Sustainability District structure that is inspired by coral reefs, also called 'bangkóta' in Tagalog — the official language of the Asian country.
According to details revealed by Philippines Department of Trade and Industry (DTI), the country pavilion will be divided into eight areas.
The Filipino facility will feature spaces for exhibitions focused on the country's history, merchandise sales, a garden, performance areas, and food and beverage spaces.
Commenting on the project, president and chief executive officer of Budji + Royal Architecture + Design, Royal Pineda, said: "We decided to use coral reef as a concept because as the largest living organism, it is connected, and is found all over.
"Permeability will be obvious in the pavilion's architecture and we aim to express it in everything."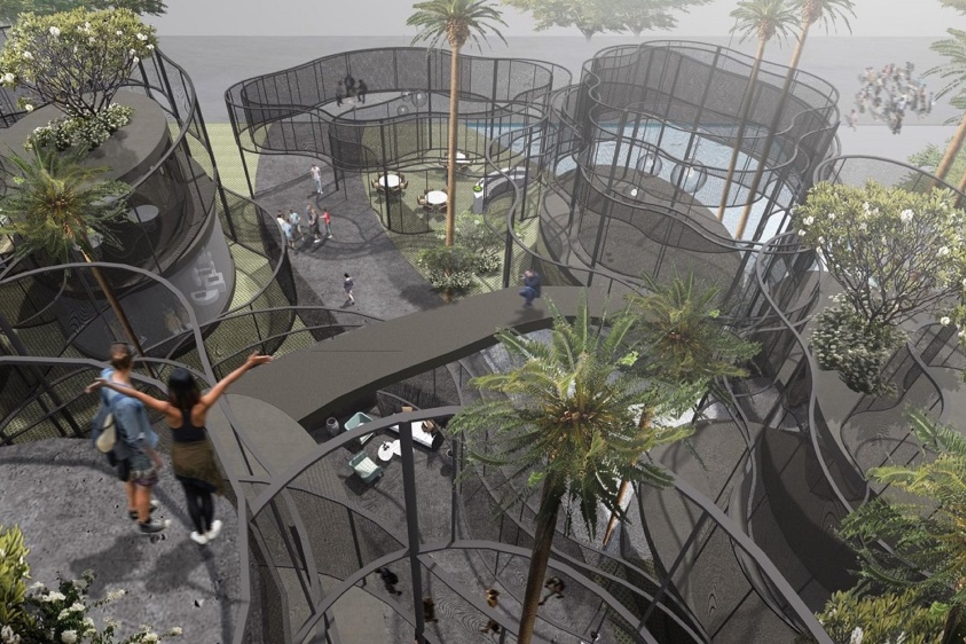 Spanning 3,163m2, the pavilion will have 1,268m2 of outdoor space and a winding path covering 385m2.
According to curator and content developer of the Filipino pavilion, Marian Roces, the pavilion will feature digital productions, film installations, and other interactive contemporary art forms.
What unites a nation of more than 7,600 islands? Bangkóta! This ancient Tagalog term for 'coral reef' is the theme of the newly revealed #Philippines Pavilion at #Expo2020 #Dubai. We'd also like to wish the people of The Philippines a happy Independence Day!pic.twitter.com/Nk6bDKxusD— Expo 2020 Dubai (@expo2020dubai) June 12, 2019
According to DTI, the pavilion will be dismantled and restructured as a permanent fixture within the under-development Modern Philippine City in Clark.
"We want the bangkota to be a portal of transforming the Filipino mindset, and so we are designing it as a knockdown architecture that will be temporary in Dubai but permanent in Clark, Pampanga, to become a venue for all Filipinos," Pineda said.