Prince Faisal launches $67m projects in Saudi Arabia's Qassim
Municipal, health, and transport schemes unveiled by Qassim Governor Prince Faisal bin Meshaal bin Saud bin Abdulaziz
Prince Faisal bin Meshaal bin Saud bin Abdulaziz, Governor of Qassim, has launched projects worth $67.6m (SAR253.8m) across the municipal, transport, and health sectors in Saudi Arabia's Rass province.
The projects' approval came as part of the governor's tour of Rass, during which he visited the intersection of the Ring Road network with King Fahd Road in the north and south directions, and King Abdulaziz Road (Ibn Aqeel Palace) in the east and west.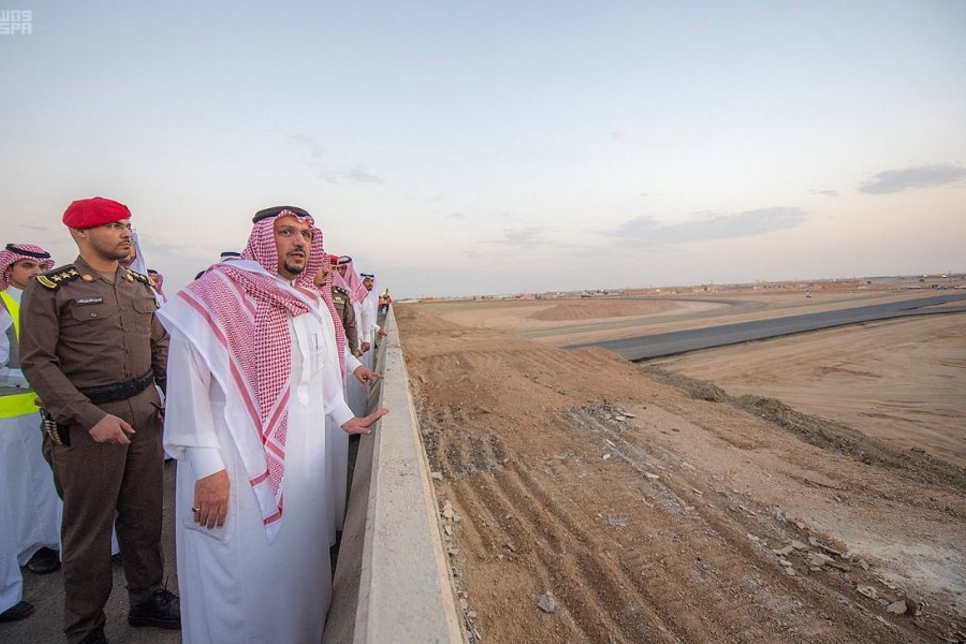 Prince Faisal also visited Prince Sultan Cultural Centre in Rass, where he unveiled the Saudi Arabian Ministry of Municipal and Rural Affairs' $18.8m (SAR70.6m) development project, a used furniture market worth $3.7m (SAR14m), a $2.6m (SAR10m) northern park, and central warehouses worth $533,300 (SAR2m).
Also announced during Prince Faisal's visit were the Saudi Arabian Ministry of Health's $3.5m (SAR13.2m) development, and the Abdulaziz Al Munif Centre in Rass's Dulay Rashid area, according to an Arabic-language report by Saudi's state news agency, SPA.
During his tour, the governor also reviewed Ash Shanana Tower, a conical 27m structure that according to Destination KSA was built between 1699 AD and 1817 AD.