Emirati uses Rak's Barjeel, gets 100% building permit fee discount
Private villa owner Sultan Abdulaziz Al Awaadi receives incentive for using Ras Al Khaimah's green building system
Private villa owner Sultan Abdulaziz Al Awaadi was recognised by Ras Al Khaimah Municipality (Rak Municipality) for becoming the first Emirati to deploy the Barjeel green building standards for the construction of his new home in the UAE, with Al Awaadi also given a 100% discount on his building permit fee for the project that Al Saqr Engineering Consulting will oversee.
Barjeel is aimed at new buildings in the UAE emirate and is described as "the most important" programme within Rak Energy Efficiency and Renewable Energy Strategy 2040, established under the patronage of HH Sheikh Saud bin Saqr Al Qasimi. 
Among Barjeel's goals are to drive energy and water savings of respectively 30% and 20%, and increase renewable energy consumption by 20% – all by 2040. 
Al Awaadi said Barjeel did not "add a cost to our project", adding he was looking forward to saving electricity and water through the green building system's adoption.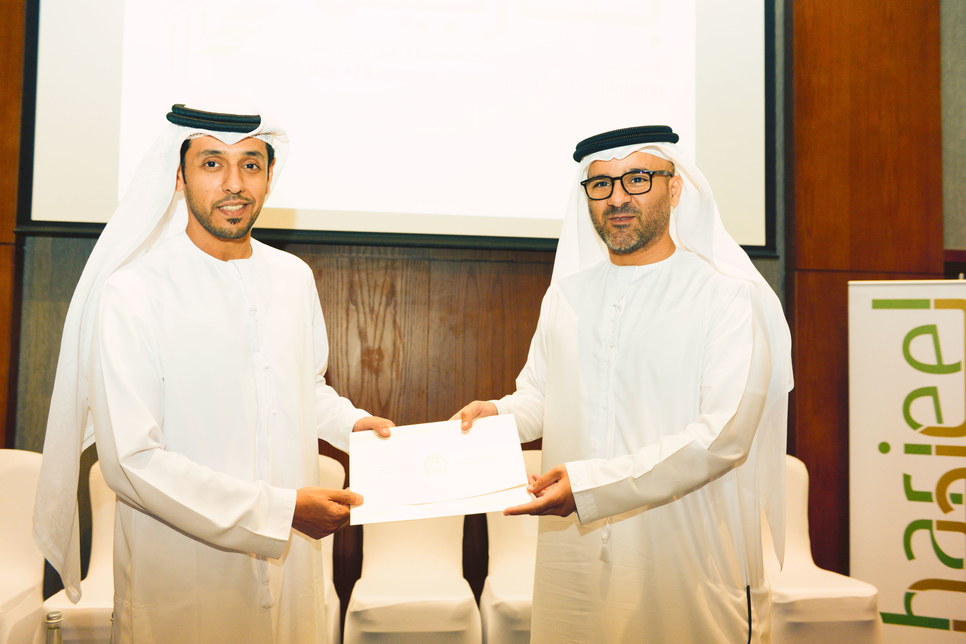 Commenting on the development, Rak Municipality's director general, HE Munther Mohammed bin Shekar, said: "I believe this is a stepping stone to show participation of citizens towards a more sustainable Ras Al Khaimah."
Chief executive officer of Rak Municipality's technical affairs sector, Eng Abdullah Samhan, added: "We're proud to announce the issuance of the first Barjeel permit in Ras Al Khaimah for a private villa that belongs to Mr Sultan Abdul Aziz Al Awaadi.
"We are pleased to provide advice and support to other citizens who wish to build and design their homes according to Barjeel during this initial voluntary phase."
Additional details about Rak Municipality's Barjeel can be accessed through this PDF by the municipality.