Construction of Expo 2020 Dubai's Thailand Pavilion 'going well'
IMAGES: Update revealed by team behind Thai pavilion, on which Arcade Star Constructions is working as main contractor
Construction work has started on Expo 2020 Dubai's Thailand Pavilion, a gold-coloured structure inspired by the traditional Thai greeting – wai – within the Mobility District featuring a traditional gable roof and dok champa floral curtains, on which ground was broken in April 2019.
The 3,606m2 project marks the biggest Thai pavilion since the country started participating in World Expos more than 150 years ago.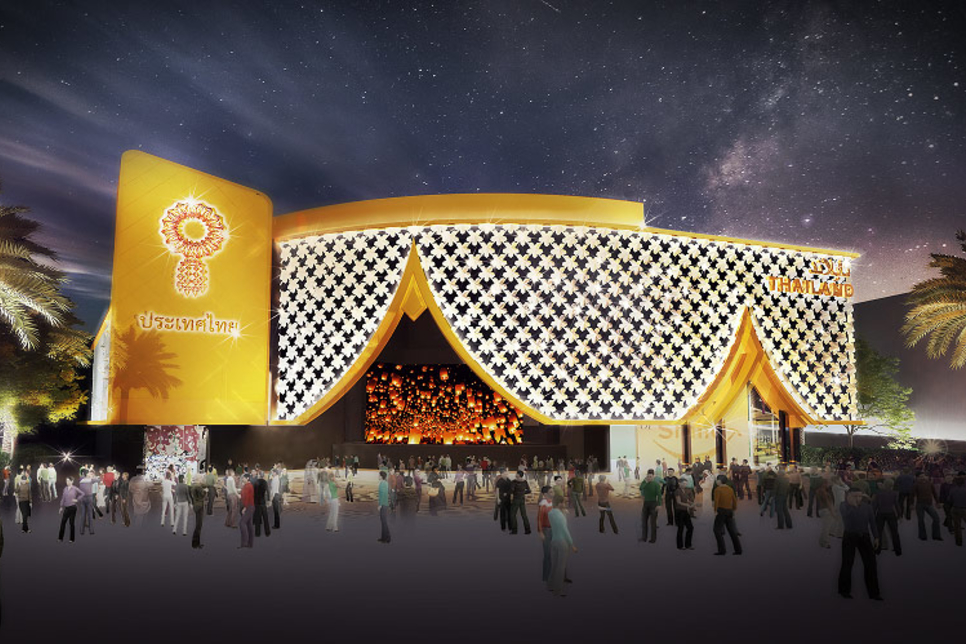 In a post on its official Instagram handle, the Thai pavilion's team said: "The Thailand Pavilion's construction at [Expo 2020 Dubai] is going well. The journey starts now."
A construction site board also photographed and published by the Thai pavilion team lists Index Creative Village as project management consultant, and Arcade Star Constructions as main contractor.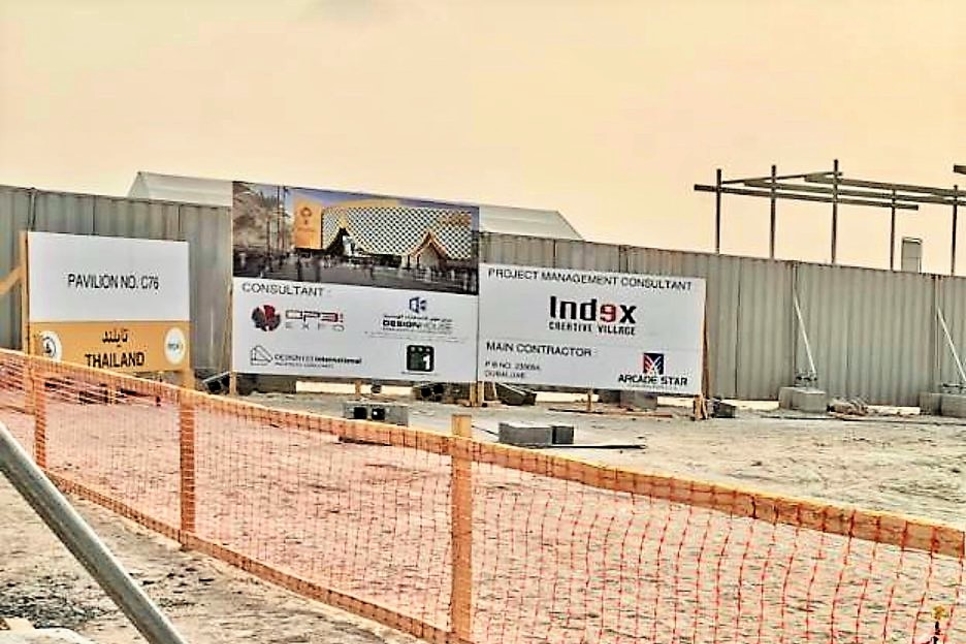 Among the companies involved with the Thai pavilion is Op3 Expo, which according to construction listings website ProTenders is working as design architect on the project alongside Design 103 International.
The pavilion is themed around 'Mobility for the Future' and is expected to showcase Thailand's natural resources, digital development ambitions, and history as 'the Land of Smiles'.