Ambassadors tour Saudi Arabia's 26,500km2 Neom futuristic city site
High-level delegation told how firms and people would benefit from working at Neom, where soccer event was recently held
A delegation of ambassadors accredited to Saudi Arabia visited the 26,500km2 construction site of the futuristic Neom super city project – which is being developed by the kingdom's Crown Prince Mohammed Bin Salman-led Public Investment Fund as part of the Vision 2030 mandate – to understand how companies and individuals can work at Neom.
According to a report by Saudi Arabia's state news agency, SPA, the delegation was briefed on how Neom – a cross-border project planned to link Egypt, Saudi Arabia, and Jordan – would benefit qualified professionals and entities from around the world.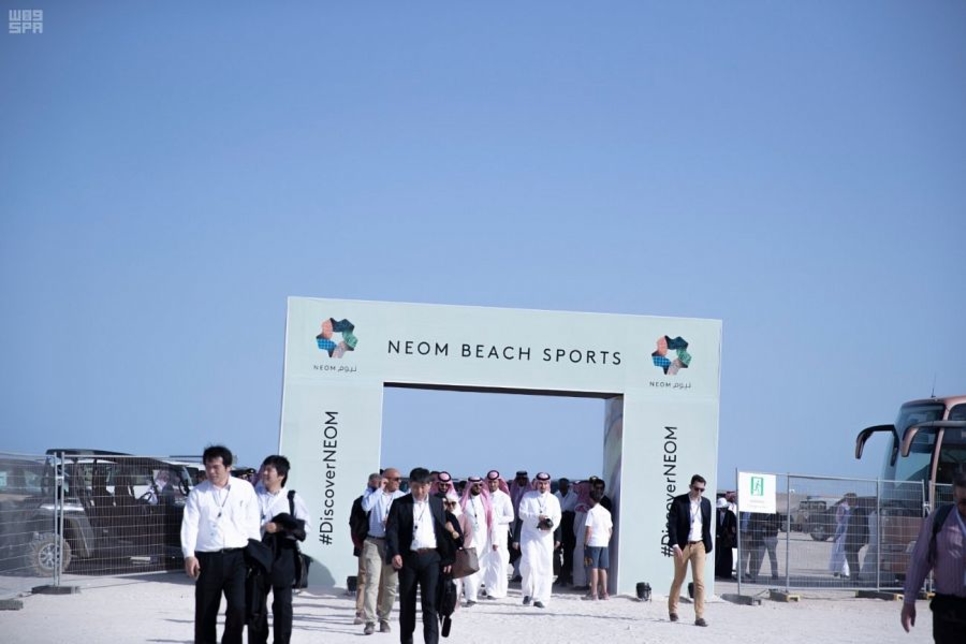 A separate Arabic-language report by SPA added that the delegation was informed about plans to use renewable energy for all operations at Neom.
The tour concluded with a visit by the delegation to the Neom Beach Soccer Cup tournament, which was held on 17-20 July on the Saudi Arabian coast.