Prince Turki reviews Gaca's Abha International Airport expansion
HRH Prince Turki bin Talal bin Abdulaziz reviews Saudi Arabian project aimed at raising operational capacity of AHB airport
HRH Prince Turki bin Talal bin Abdulaziz, Governor of Asir, inaugurated the expansion of Saudi Arabia's Abha International Airport (AHB) on 25 July, a project by the kingdom's General Authority for Civil Aviation (Gaca) as part of its strategic plan to contribute to the Vision 2030 programme to diversify Saudi Arabia's economy away from oil.
Prince Turki was provided a detailed explanation of the project, including the expansion of AHB's terminals and the rehabilitation of its central area, aimed at raising its operational capacity.
The Governor also toured AHB's departure lounge, an 805m2 structure with a capacity of 309 passengers, which following its expansion as a 1,030m2 structure can accommodate 340 passengers.
Two departure gates each for departures and arrivals are also available at ABH, with the addition of a luggage carousel.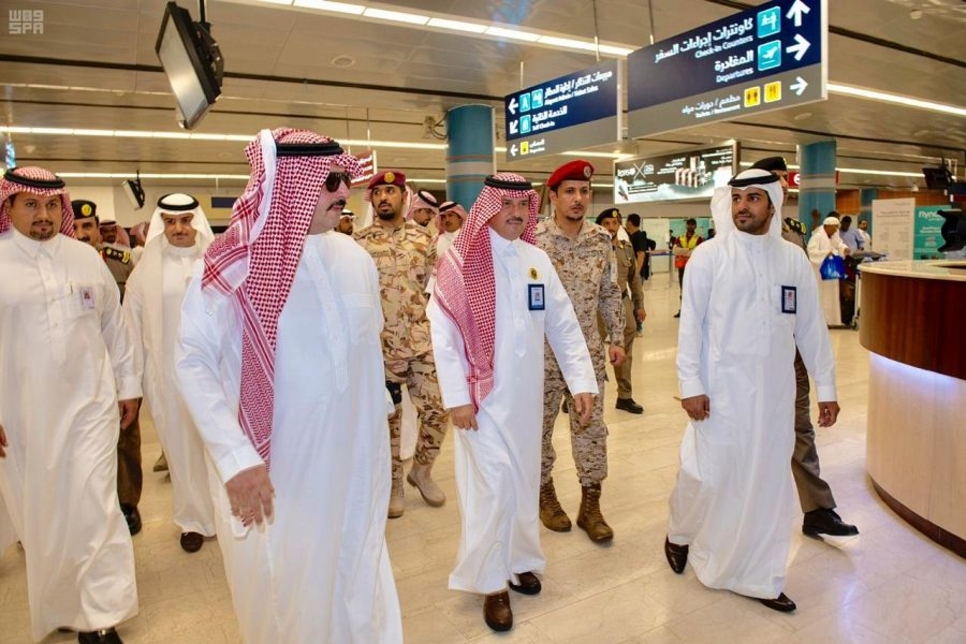 The expanded aircraft parking area at ABH can simultaneously accommodate 13 planes, with the runway upgraded to serve wide-body aircraft, according to an Arabic- language report by Saudi Arabia's state news agency, SPA.