CW Interview | The time has come to take buildings to the "next level"
President and CEO of Honeywell Building Technologies, Vimal Kapur, talks about the need to co-create building technologies
While the first wave of smart buildings – characterised by connected and energy efficient systems – are becoming commonplace in the construction and building operations sectors, firms such as Honeywell Building Technologies (HBT) are driving ahead to initiate a second wave of 'smarter' buildings.
In the mid-70s, buildings were not constructed for comfort and energy efficiency. These buildings did not focus on safety or security as key tenets. With the dawn of digital technologies, including software- and microprocessor-driven Electronic Control Systems (ECS), such issues were addressed.
Building systems were modified, recreated, connected, and automated to digitise and aggregate data, as well as guide data-driven decisions through advanced real-time and predictive insights.
"This was the first step toward making buildings smart," the president and chief executive officer at Honeywell Building Technologies, Vimal Kapur, says: "Now, there is an opportunity to make buildings even smarter and take them to the next level."
At the outset, the second wave of smarter buildings will be fuelled by a greater involvement of stakeholders who were previously not part of the conversation.
Kapur says: "Stakeholders to be considered while constructing, developing, and maintaining a building will have to be: the occupant – people who are going to use the facility; the service stakeholders – those who are handling the lifecycle management of a building from a maintenance standpoint; and the building owners – those who are directly affected by the energy efficiency and technology adoption within a building.
"While we continue to focus on safety, security, sustainability, and comfort as the baseline, we will need to provide a better experience to these stakeholders."
This means that building occupants will need to be made aware of their stake in a facility. They will need to have a say in the design, development, and the operations of the building. Occupants will also need to understand how building systems work and how to better communicate with these systems.
"Secondly, those handling the lifecycle development of a building also need to be brought into the conversation so that they can work more efficiently and can reduce their operating costs. They need to be shown how to respond to customer needs faster. Machine learning, predictive maintenance technologies, and other such advancements are making building maintenance a lot smarter," Kapur adds.
In addition, building owners also need to be looped into the dialogue because building technologies directly affect their capital expenditures and operational expenditures. For instance, they need to have visibility on the right technologies that can help them meet regulatory requirements for energy efficiency, while at the same time boosting their return on investment and enhancing the quality of their buildings.
"The need to address a crucial gap within the building technology industry – of involving occupants, service providers, and owners – has led HBT to expand its scope beyond the first wave of safety, security, comfort, and sustainability," Kapur says.
In the Middle East, specifically, cities have sprung up over the last three decades, with skyscrapers reshaping the skylines of each destination.
"We are now reaching a stage where some of these developments and infrastructure in the Middle East are ageing, and will soon need to be optimised," says George Bou Mitri, the vice president and general manager of HBT META.
"In parallel, technology has evolved fast enough to enable transformation in buildings and create value-added options. Honeywell Building Technologies has identified the opportunity and is able to leverage the technology that it has developed in-house to align it with the capabilities that end-users and customers want to have within the buildings that they own, service, and occupy."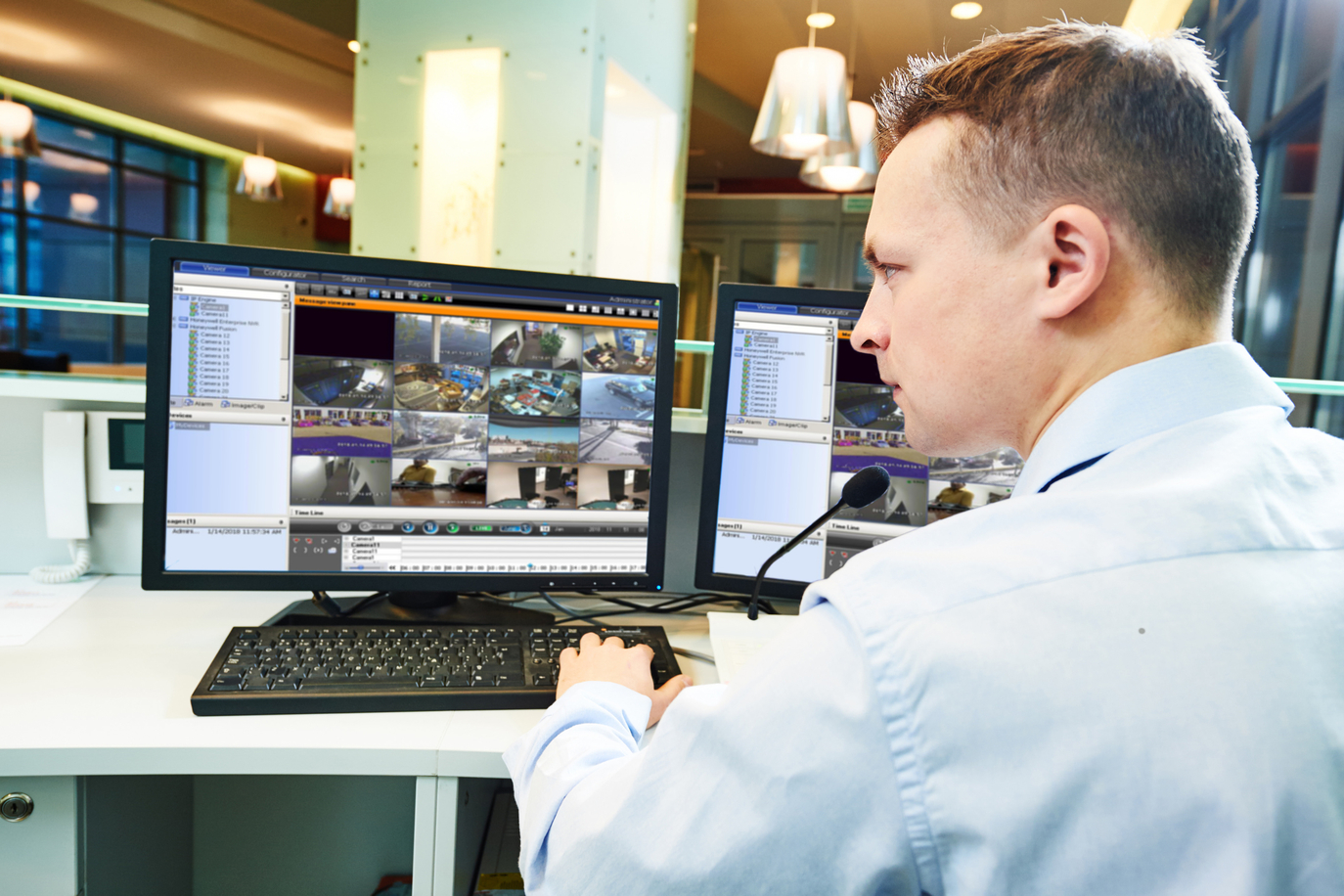 Aesthetics, Efficiency, and User Experience
At the turn of the 20th century, the emphasis while designing, constructing, and operating a building was placed on its aesthetics and its architecture – the way it looked and the emotion it stirred.
"With the recent growth in climate consciousness, this emphasis has expanded to include green buildings – making them more sustainable through the use of solar panels, as well as energy-efficient building materials," Kapur says.
"Honeywell has always concentrated on meeting these needs in the industry. Everything we have done has improved the energy efficiency, safety, and security of buildings."
This is also in line with the diversification and energy efficiency targets set by the Middle East nations – including Saudi Arabia's Vision 2030, the UAE's Vision 2021, and the Kuwait National Development Plan, among other such initiatives.
However, the journey of people using the building, and their experience within a building, has not been sufficiently emphasised in the industry. It has not – until now – been considered as a central theme of a building's design.
"Addressing this gap within the industry will mean that the role of Honeywell and its peer group companies will move from providing a product to providing a better user experience within a building," Kapur adds.
"Technology has to solve a problem in order to be relevant, and the transformation that is most relevant – and is the need of the moment – is understanding and meeting the desires of those directly interacting with the building – whether they are occupants, maintenance support and service providers, or the owners of the building."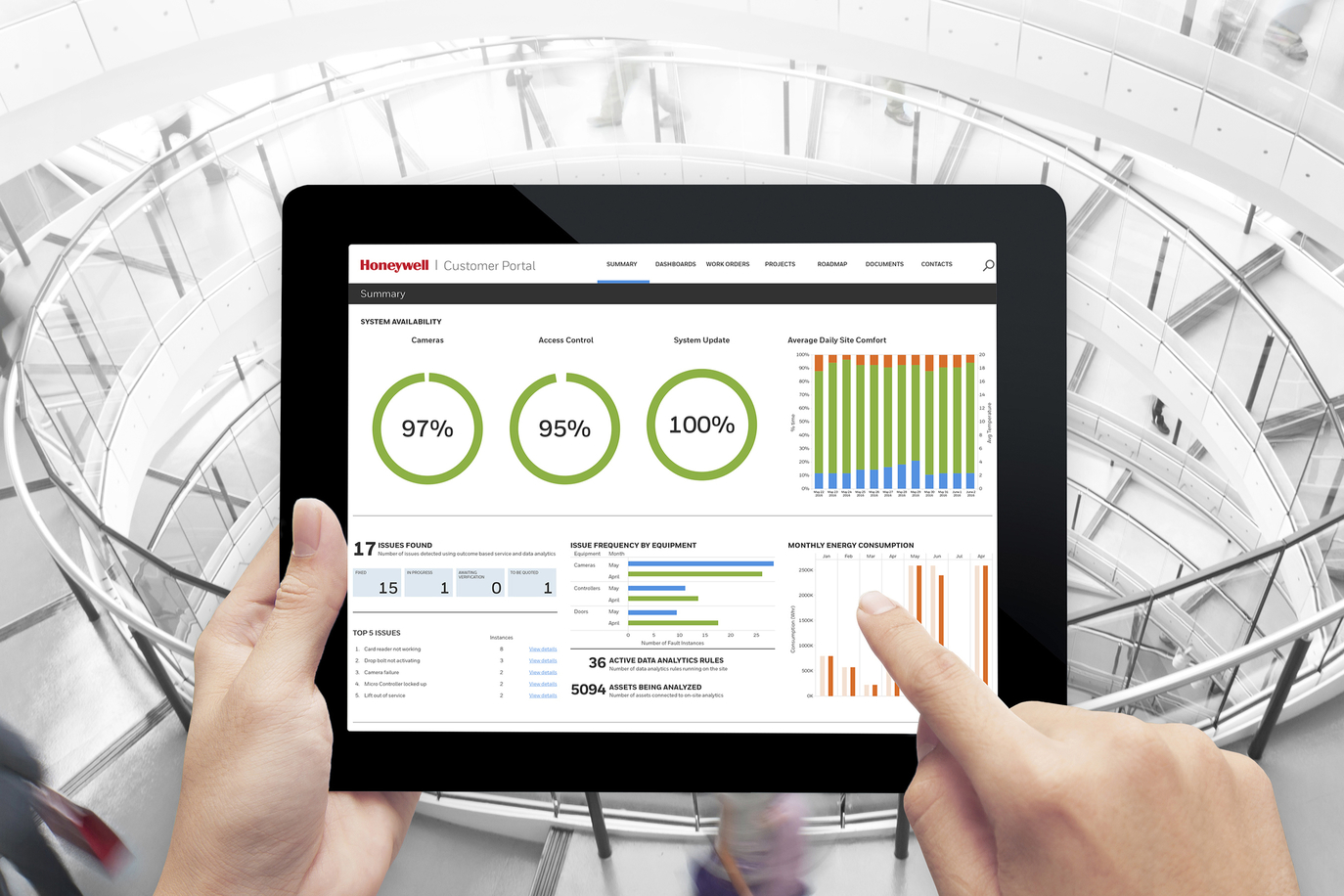 Integration and Collaboration
Another aspect stealing the spotlight in the building technologies sector is integration – the need to converge different, independent building systems during the design, construction, and operation of a building in order to get the most collective value out of them.
Kapur says, "Part of the change that needs to be explored is how we can work with everybody else to create collective value. So far, we've done a good job in integrating our technologies, but there are other systems present within a building, which if integrated with Honeywell systems, will create a higher value for our end-users."
The buildings technology industry has lagged in such collaborative efforts.
"If a lighting system plays a big role in user experience, but that lighting system is created independently from the building management system, the combined value of the two is diminished," Kapur adds. "The only reason that such systems aren't integrated is because firms haven't made the effort to collaborate."
In the next stage of building automation, collaboration won't be just a possibility, but rather a necessity.
"Co-development and co-creation between building technology companies are going to define the future of building operations. For us to create a higher value, or to tap into the next level of innovation, how we co-create with other providers in order to provide a better outcome for the user will be essential," Kapur says.
The industry is at a tipping point – in an age of specialised products and customised services, no individual entity will be able provide the full value.
"We are going to be working in a collaborative ecosystem where one plus one equals four. This means that everyone within the industry has to raise their game to collaborate better. If companies don't co-create, they will only partially fulfil the needs of the occupiers, service providers, and the building owners," Kapur adds.
When the industry reaches a stage where multiple systems within a single building are connected and communicating with each other to create a higher value, then the possibility of a true 'smarter city' arises – where building technologies in multiple buildings are integrated.
Bou Mitri adds, "The structure of the market in the Middle East makes this easier to achieve because there are already a number of large developments that are made up of multiple buildings. The region, is therefore, at the forefront in terms of seizing this opportunity."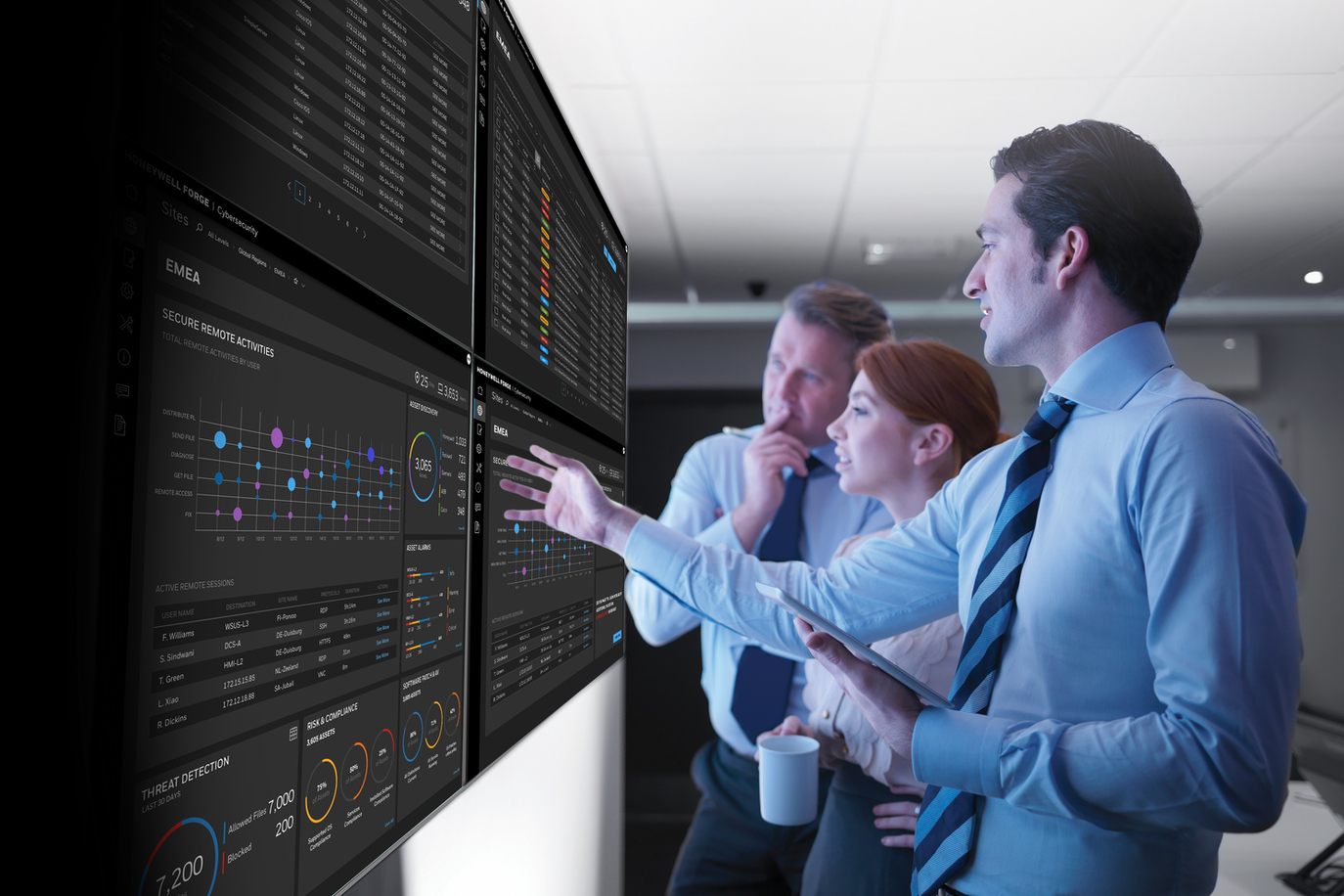 IIoT and Digital Transformation
The industrial internet of things (IIoT) is an important catalyst for the integration of building technologies.
"On one hand, advancement in IIoT technology is enabling systems to be 'smarter' and more connected, but on the other hand, you have the needs of the developer, the occupants, and the service providers to take into consideration," Bou Mitri explains.
He adds that it is important to tap into the connectivity of technology in such a way that the needs of all the stakeholders are met. This is when IIoT creates value in future buildings.
For instance, the use of IIoT-based building technologies that enable predictive maintenance for unexpected repairs, can significantly reduce the time to fix an issue, lower costs, and create a safer environment for occupants, service providers, and building owners.
IIoT-based systems help different stakeholders, assets, and processes relate better with each other by maximising real-time operating data, automating predictive analytics, and enhancing collaborative tools and software, thus, improving operations on every aspect of a building, including lighting control, facility monitoring, occupancy tracking, space optimisation, and more.
"In the Middle East region, we have a lot of early adopters and forward-looking building firms, who are making this possible," Bou Mitri says.
"They understand the needs of each of the stakeholders, and use the communication between technologies to enable higher combined value."
However, as the building technology sector in the Middle East drives towards digitalisation, concerns around cybersecurity also need to be addressed.
This is especially important given that firms such as Honeywell Building Technologies set the tone for the industry with their global presence, end-to-end solution sets, and their decision to make their edge-to-cloud technology available at full-scale for their customers.
"Our systems are inherently cyber secure," Kapur says, "We not only design our products, which are natively secure, we've also deployed our products in the customer environment – which means we also have the capability to help customers make their environments secure. Cybersecurity is a comprehensive investment that we have made to ensure that our customers face no problems."
Implementation is the final hurdle. The time has come to move from ideation to adoption. Technology has advanced at such a pace that it is challenging the stakeholders' ability to keep up.
"Some companies will have to completely change the way they operate in order to stay relevant," Kapur says. "It's not easy to erase the memory of past processes, even with the awareness that the future is better.
"We understand that it may take time for customers to imbibe the technology, and correspondingly, change their organisational structure.
"Our job is to show customers what technology is available; how it can impact and improve their business, and their operating and capital costs; but the manner in which the customers deploy these technologies and solutions is up to them. We provide advice, but they need to make the decision."