CW Expo Reaction | Royal Pineda on recreating a Filipino house at Expo 2020 Dubai
The Philippines pavilion is being built with common sense at its core, Arch. Pineda told Construction Week
In the latest episode of Expo Reaction series, Construction Week speaks to Arch. Royal Pineda, theme director of the Philippines Pavilion Bangkóta at the Expo 2020 Dubai.
Arch. Pineda, who is also principal architect and chief executive officer of BUDJI+ROYAL Architecture+Design, the architects responsible for the pavilion, told Construction Week that work is "progressing smoothly" on the Philippines pavilion. The structure has "marked 50% construction completion" thus far. 
The consultants working on the pavilion are Yaghmour and X-Architects. LC&Partners Project Management and Engineering are overseeing the project management of the structure. 
Noting that the 2,800m2 structure is premised on the concept of "practical luxury", he highlighted the country pavilion's efforts to recreate the essence of a Fillpino house, which is called a nipa hut or bahay kubo, known for being built with "common sense" and sustainability at its core.
The Philipines Pavilion is being designed to resemble a coral reef or 'Bangkóta'.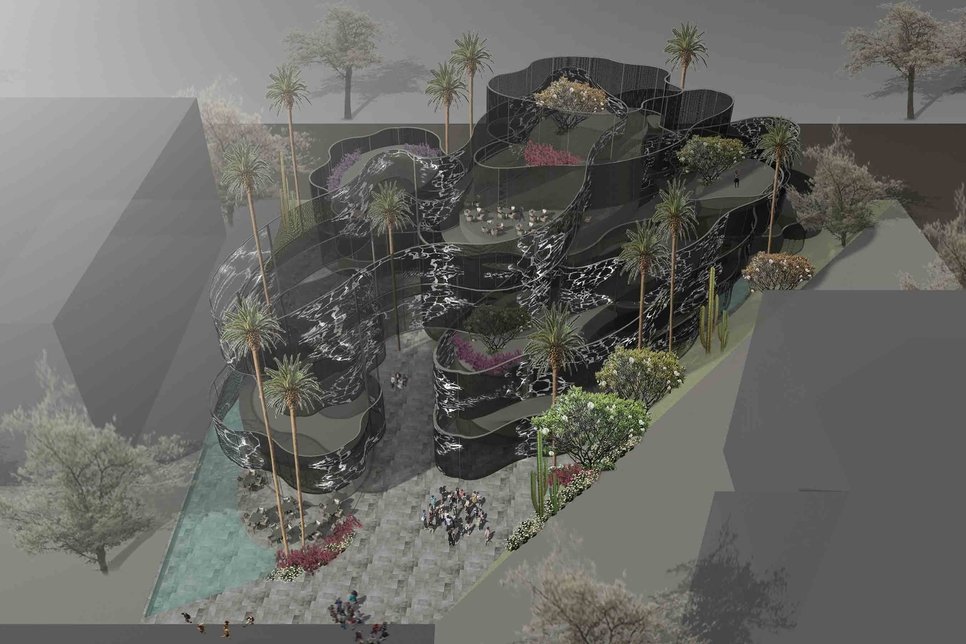 Stating that the postponement of the World Expo has proved to be an opportunity for country pavilions to "work it out and present their country in an improved manner by 2021," Arch. Pineda added that the Philippines pavilion as well has been "blessed with time".
In May 2020, the World Expo announced that it will now run from 1 October, 2021 to 31 March, 2022, and has been delayed owing to the implications of the ongoing COVID-19 pandemic.
The change in dates was announced after a two-thirds majority of the Bureau International des Expositions' (BIE) member states voted in favour of postponing the World Expo by a year.
To understand how work on the Philippines Pavilion is progressing and what visitors can expect when they visit the pavilion at the World Expo in 2021, watch the full video on Construction Week's YouTube channel under the Expo Reaction series.